Dunedin Botanic Garden
Established in 1863, Dunedin Botanic Garden is the oldest in New Zealand. It is a lovely place for a stroll through a range of gardens, in a native forest setting. From the formal garden beds to the hillside native forest, the 28 hectares contain over 6,800 plant species. In 2010 it was recognised as a Garden of International Signficance for its excellence as a public garden as well as for its botanical collections.
The beautiful Edwardian Winter Garden Glasshouse - containing tropicals, sub-tropicals, cacti and succulents - is a feature of the flat lower botanic garden. For a hands-on experience, the herb garden provides a delightful array of scents and textures as well as information on traditional uses for herbs. Nearby are the formal rose garden and camellia collection. Lindsay Creek rambles alongside the rock garden which basks in afternoon sun.
Crossing the creek, well formed paths lead to the native plant collection, which includes threatened plants, alpine and wetland plants as well as native forest species. Adjacent to the native plant collection in the upper botanic garden is the geographic collection with plants from Africa, America, Asia and Australia. From its earliest days, Dunedin Botanic Garden has featured a renowned Rhododendron Dell.
The Dunedin Botanic Garden experience is rounded out by beautiful hillside views, sunny manicured lawns, a bird aviary displaying native and exotic birds, information centre selling postcards and a café.
The garden is located in North Dunedin, just over two kilometres from the Octagon. A regular bus service operates from the city centre to the north end past the botanic garden.
The garden is open daily from dawn till dusk and entry is free.
Featured Dunedin Botanic Garden Events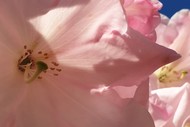 Public Talks & Tours Events
Dunedin Botanic Garden, Dunedin

Friday 2 April 2021
HortTalk: Volco Bush and its Botany - A Pakihaukai Story Bill Dacker and Hendrick Koch, Trustees, Volco Trust Bill and Hendrick present an overview of a conservation area near Mount Cargill that has been conserved... More...

---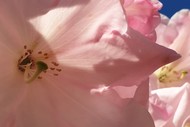 Public Talks & Tours Events
Dunedin Botanic Garden, Dunedin

Friday 7 May 2021
The Home Lawn - Tips From One of NZ's Most Experienced Turf Specialists David Howard, Agronomist, NZ SportsTurf Institute The talk will cover how sowing the right type of lawn, choosing the right fertiliser and... More...

---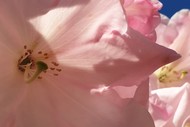 Public Talks & Tours Events
Dunedin Botanic Garden, Dunedin

Friday 4 June 2021
HortTalk: Saving Seed - Preserving Our Localised Genetic Database Bart Acres, Otepoti Urban Organics Bart will share the story of a local seed bank project which grows, breeds, preserves and distributes vegetable... More...

---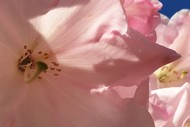 Public Talks & Tours Events
Dunedin Botanic Garden, Dunedin

Friday 2 July 2021
HortTalk: Rustic Idyll to Imperial Palace - A Year in Japan Athol Parks, City Walks Share the special experience of living in a traditional Japanese home for a year and tending its beautiful garden, plus the joy of a... More...

---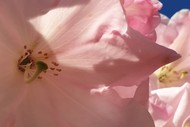 Public Talks & Tours Events
Dunedin Botanic Garden, Dunedin

Friday 6 August 2021
HortTalk: The Literary Garden Jackie McMillan, literary tourist To celebrate this month's National Poetry Day, Jackie speaks on the intertwining of renowned writers' words and their gardens and how these have... More...

---
Tour Dunedin

Tour Dunedin Area
Geeky Gecko Backpackers
- Hostel.
Located 650 metres from Toitu Otago Settlers Museum in Dunedin, Geeky Gecko Backpackers features free WiFi access. A...
The Seasider
- Rail Tour - Dunedin.
Starting from NZ $89.00 per adult
- Railway Station.
Run by the Taieri Gorge Railway, The Seasider train is Dunedin's scenic coastal tourist train operating from the...